DIGI IPHONE 4 LIFE | CONTEST
Hye we meet again guys!Sorry for the late update of this iPhone 4 contest.This is the last part of the contest and i hope you guys were entertained with my entries.Earthling that missed my entry you can read it [here],[here] or maybe [here].
I really wants this iPhone 4.Why?Because this is the gadget that has all in one and it can me my life easier rather that using clone iPhone (made in China).So i will do anything as long as the iPhone become mine including writing this blog in English.hak3...(but please don't ask me to stop blogging ok!).I heard that people are dying just to have this gadget!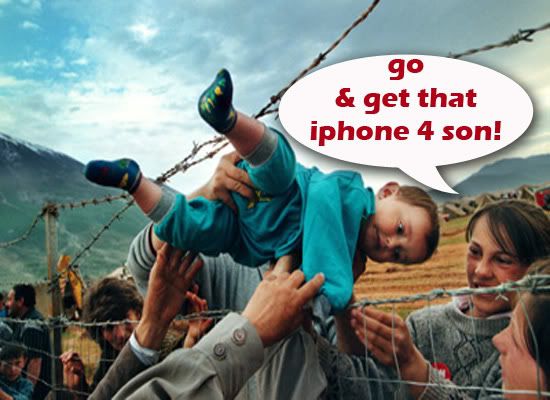 Actually i am saving some of my money to buy this smartphone but if i win this i can use that saving to do something else right like going for a honeymoon or anything.So I want an Iphone 4 pleaseeeeeeeeee.....
p/s :
* Hope i can win this smartphone because last night i dream touching this phone!
Share